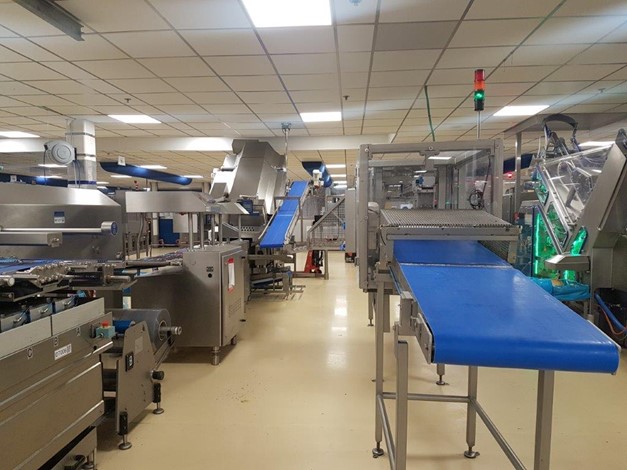 SOLD!
Unfortunately this machine has been sold. Are you interested? Fill in the support form. We will then look for a cheese cutting and packaging line.
Cheese slicing and packaging line
Capacity of the cutting and packaging line: 80 packs of 200 grams (100 x 150 cm, 6 slices) per minute.
The line consists of:
Euroblock cheese cutter and slicer feeder (Hendriks, 2002)
Cheese cutter (Weber SLC 902, 2004) incl. WM62 optical camera system
Line station and Twinliner (Multitec, 2004)
Charger / Feeder (Weber, 2004)
Thermoformer (Multivac R530, 2004)
Inliner (Norreg ES102, 2004)
Metal detector (Safeline, 2004)
Checkweigher (Mettler-Toledo, 2004)
Are you interested?

Are you interested in the machine? Please contact us using the form, telephone or email